News of politicians, police, and bureaucrats behaving badly from around the world.
Charles Oliver and Peter Bagge |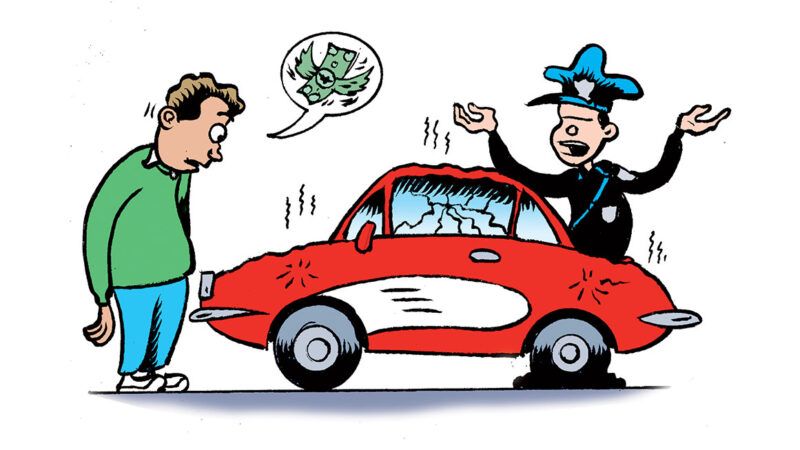 (Illustrations: Peter Bagge)
It took Rich Martinez six years, $30,000, and an act of the Kansas Legislature, but he finally got his 1959 Corvette back from the Kansas Highway Patrol. His ordeal began in 2016, when he bought the vehicle for $50,000 and tried to register it. The firm that had restored the car had placed the vehicle identification number plate back on with rivets instead of the required Phillips screws, so the state seized it out of suspicion it might have been stolen. It sustained an estimated $28,000 in damages while in the government's care.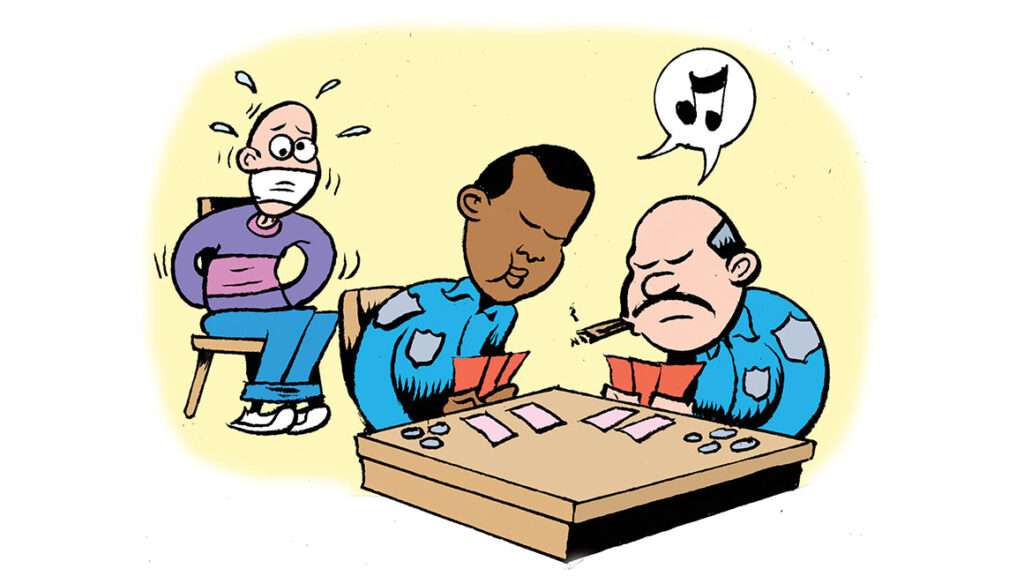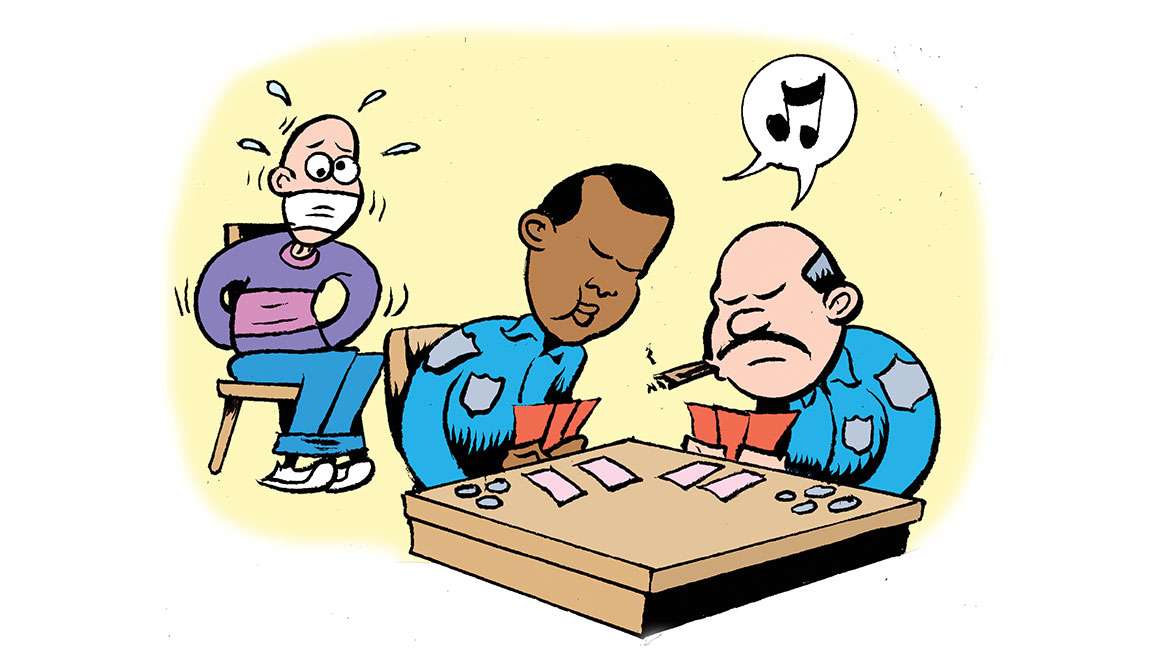 A federal jury has found Clayton County, Georgia, Sheriff Victor Hill guilty on six of seven charges of violating the rights of jail inmates. Hill ordered deputies to place inmates in restraint chairs for lengthy periods of time as a form of punishment, even though the inmates had complied with deputies' orders. The chairs are supposed to be used only to prevent violent inmates from hurting themselves or others, not for discipline.
Canadian Prime Minister Justin Trudeau decided not to wait for Parliament to pass the gun control bill that lawmakers have been debating since May. In October he announced an immediate freeze on the sale, transfer, and import of handguns.
In November, Massachusetts implemented a ban on throwing away mattresses, bedding, clothing, shoes, curtains, and towels. Officials said it's part of an effort to reduce waste in landfills. The new regulations have an exception for material that has mold or has been contaminated with bodily fluids, oil, hazardous substances, or insects.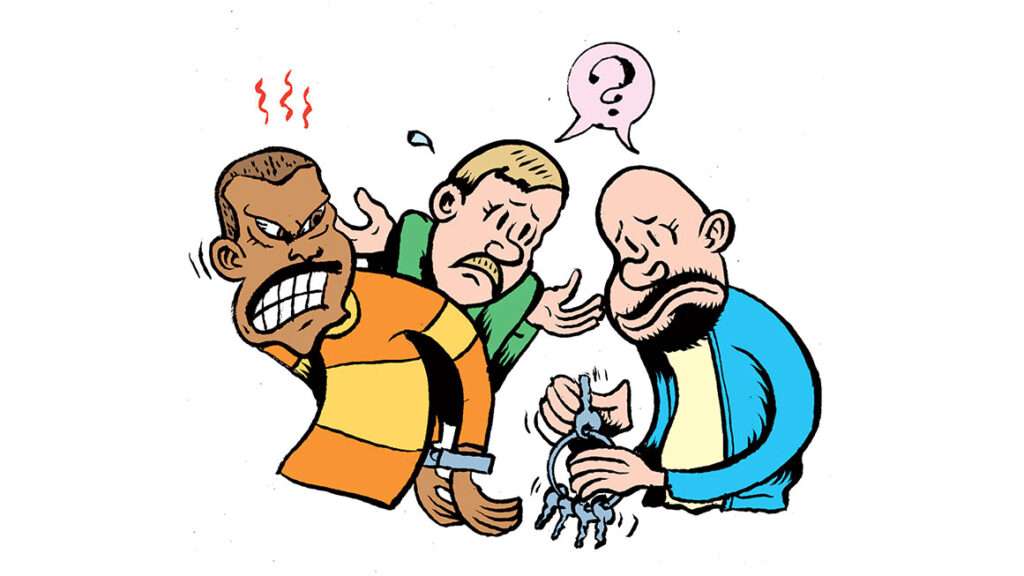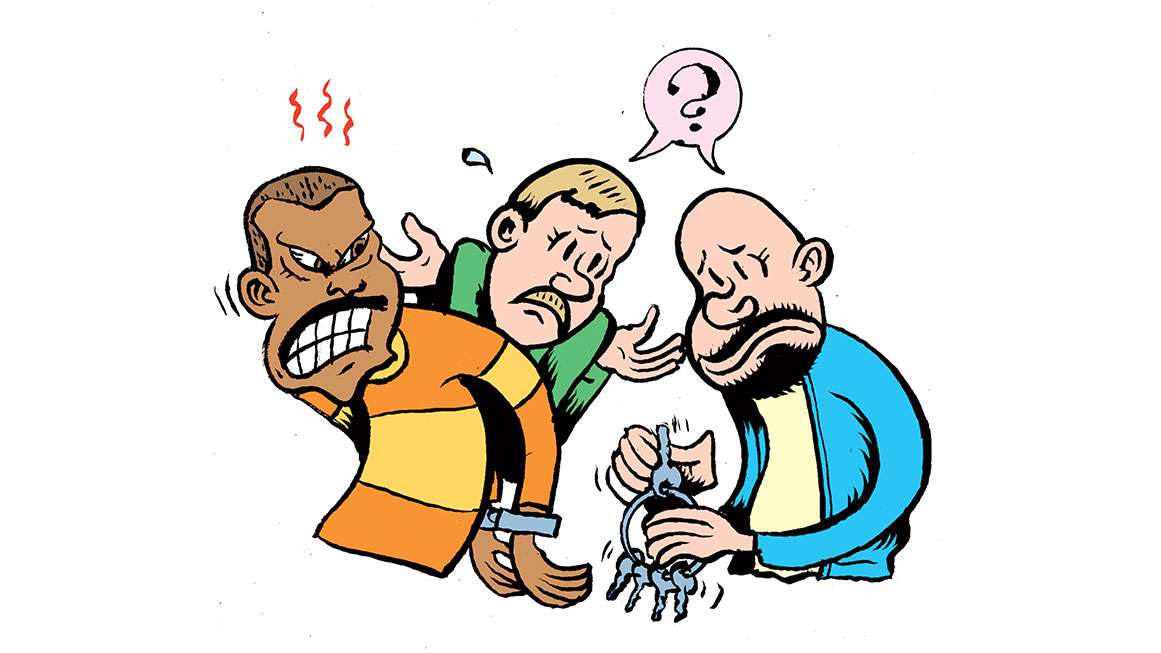 Two plainclothes Montreal police officers were patrolling a shopping center when, they say, they spotted a car that appeared to have a damaged lock. As they were investigating it, a man attempted to take the car. They handcuffed the man and detained him, suspecting he was trying to steal it. After they realized he owned the car, they tried to release him—and realized that neither of them had keys to the handcuffs. They had to call for nearby officers to come unlock the cuffs.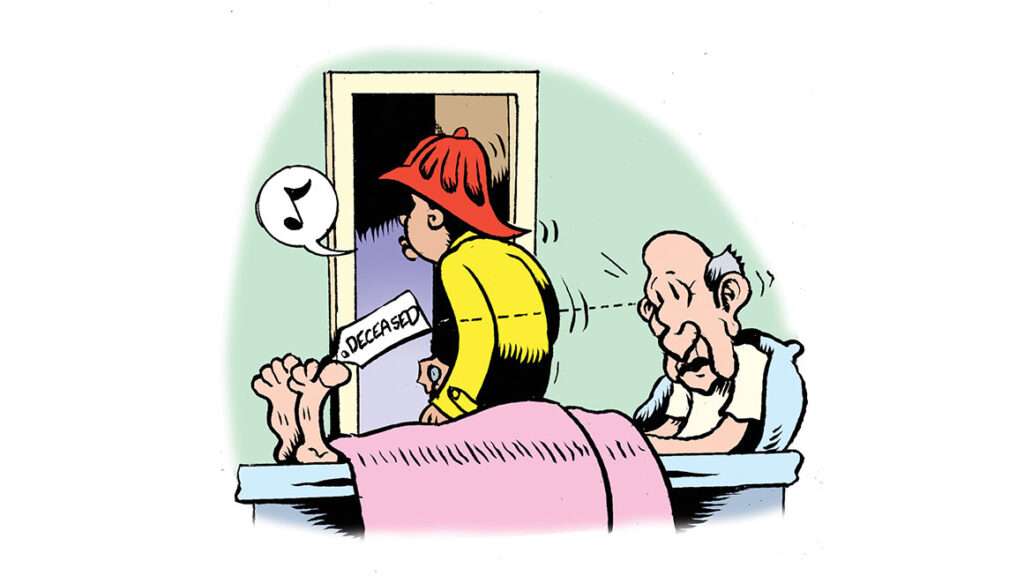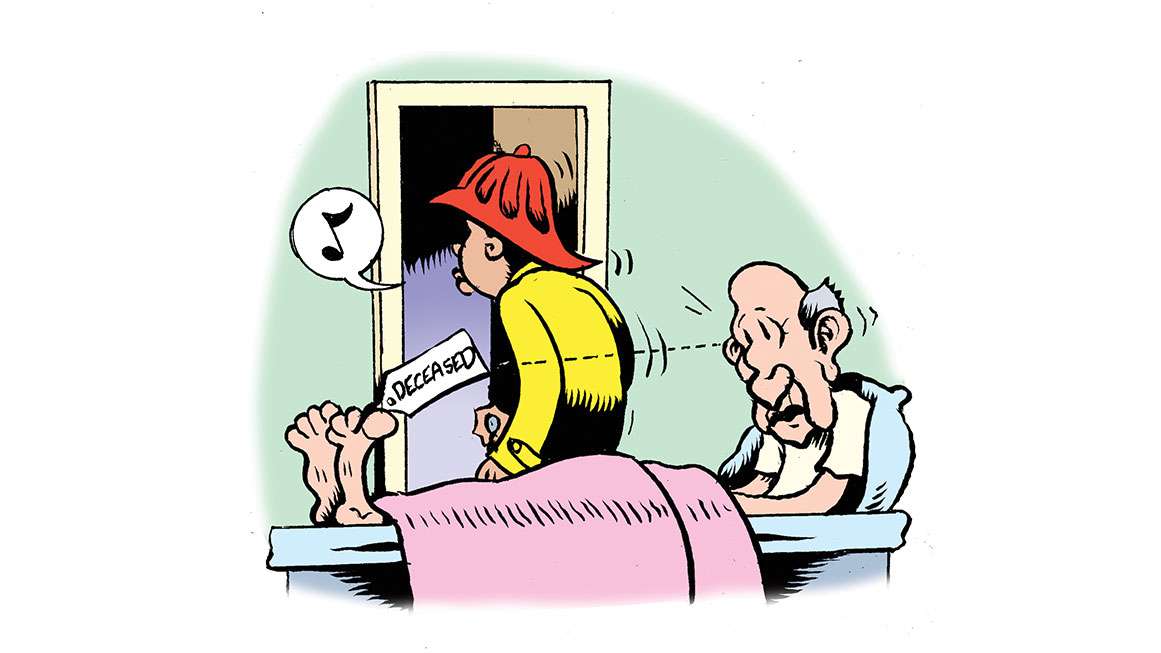 The city of Delray Beach, Florida, has fired firefighter Brandon Hagans for reporting an elderly man was dead when he actually wasn't and then lying about his actions. A report found Hagans looked at the man's body for six seconds from a doorway during a routine call before calling the scene in as a death. Workers who came to the home over an hour later to remove the body found the man was still alive.
Mooresville, North Carolina, officials have ordered Josh's Farmers Market out of its location on two acres at a local YMCA. The farmers market is open only at specific times of the year. City officials nevertheless say it is a "full-time retail establishment," not an "outdoor seasonal market," and therefore must be kept inside a building. The YMCA has accrued $1,500 in fines for allowing the farmers market to operate.
A former Louisville, Kentucky, police officer used department software to help him hack the Snapchat accounts of young women to obtain sexually explicit photos and videos. Bryan Wilson provided data he obtained on the women to a hacker, who then broke into their accounts. Wilson then used those photos and videos to attempt to extort more sexually explicit material from the women. He has pleaded guilty to cyberstalking.