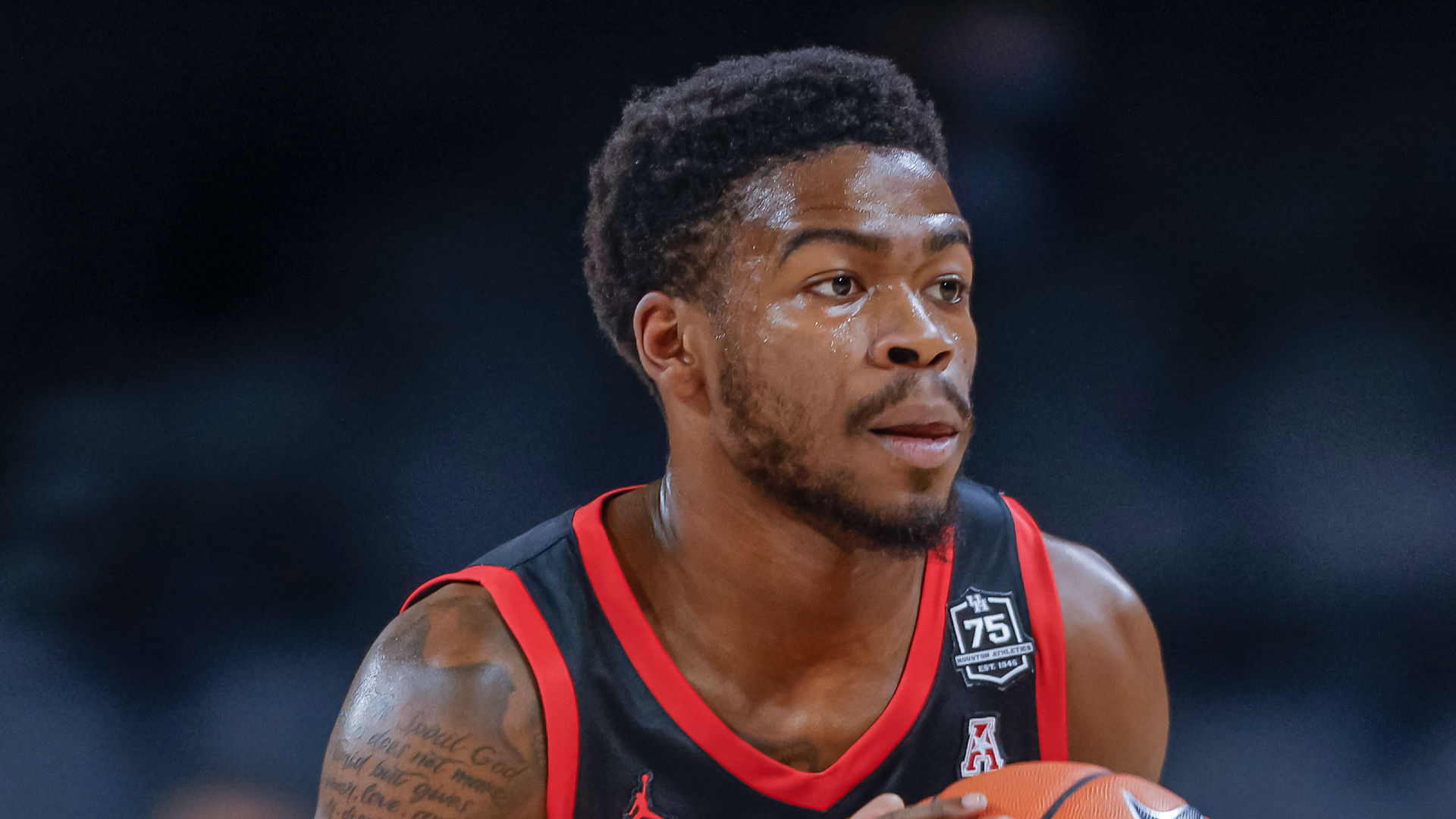 Houston's 14th-ranked men's basketball team was on the wrong end of a tough — and controversial — loss at No. 9 Alabama on Saturday, one in which coach Kelvin Sampson and others on his staff did not exhibit model sportsmanship.
Sampson and the Cougars faithful were upset about a non-call on a last-second shot block by Alabama's JD Davison to preserve the Crimson Tide's 83-82 victory in Tuscaloosa, Ala. — a play that could have been called goaltending. It was a close call, but the ball appeared to be falling away from the basket and wasn't above the circle of the rim, which suggests the no-call was correct.
MORE: Sampson on controversial ending vs. Alabama: 'It was goaltending'
That said, Sampson was adamant in his postgame interview with reporters that it was a goaltend. Prior to his media availability, a viral image showed him refusing to shake Alabama coach Nate Oats' hand. Another video showed a Houston assistant and senior forward Reggie Chaney kicking over a trash can and breaking a chair in frustration.
DeCOURCY: NCAA infractions committee lets Auburn, Bruce Pearl off easy
It was a frustrating situation to be in for the Cougars — which makes the composure and class shown by sophomore guard Jamal Shead all the more impressive. Shead, who scored 12 points on 5-of-12 shooting and tallied one rebound, three assists and two steals in the loss, was seen in a now-viral video picking up the mess created in the aftermath of the game's ending:
DeCOURCY: Upon first ascent to No. 1 ranking, Purdue has far bigger achievements in mind
The move was highly appreciated by Houston and Alabama fans, as well as neutral observers: