Police have not yet determined whether the suspect was armed at the time of the shooting.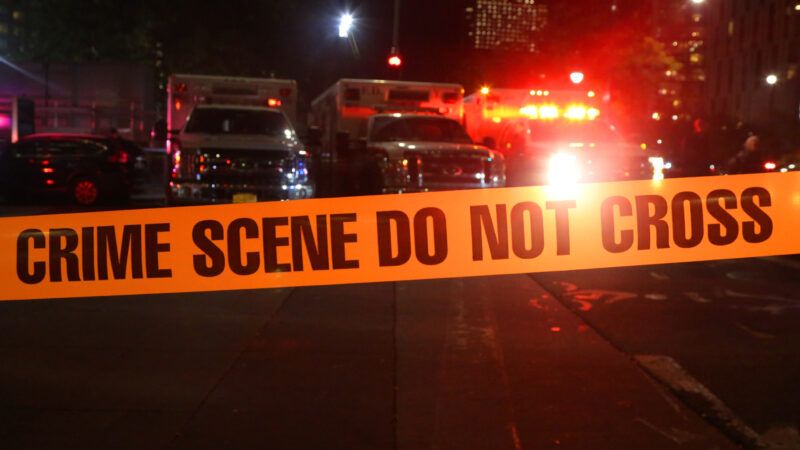 (Zhukovsky | Dreamstime.com)
A Washington, D.C., man is dead after police in Fairfax County, Virginia, responded to reports of a shoplifter.
According to the Fairfax County Police Department (FCPD), officers received a call on February 22 from asset protection officials at the Tysons Corner Center mall about a shoplifter stealing designer sunglasses from Nordstrom. Two FCPD officers, one in uniform and another in plain clothes, responded while the suspect was still on site. When they confronted the man, later identified as 37-year-old Timothy Johnson, he fled the store through the nearby parking garage. The officers chased him for about a quarter of a mile toward a wooded area, "giving verbal commands." According to the FCPD's statement, "while in the wooded area, two officers discharged their firearms striking Johnson in the chest one time." He later died at the hospital.
In a press conference later that night, Fairfax County Police Chief Kevin Davis told reporters that he "[did] not know if he was armed" and declined to "speculate why the officers discharged their firearms," merely stating that "something happened." He clarified that police had not found a weapon, but he further stated that Johnson was "absolutely very well known to law enforcement in the National Capital Region; he, in fact, has a significant violent criminal history." But Johnson's mother told The Washington Post that "he's not how the police try to portray him, as this evil criminal with this long history," adding that her son "never had a gun, a knife. He probably didn't even have a cellphone."
Davis said the uniformed officer was wearing a body camera and that the department would release the footage within 30 days, per county policy. More information will likely come out between now and then: Davis said that police had secured the scene and would be searching the area for evidence, including a potential weapon. According to the FCPD statement, the Office of the Commonwealth's Attorney and the department's Internal Affairs Bureau will also be investigating the incident and the officers' use of force.
Notably, the reason that officers were able to respond so quickly is that they are members of the Tysons Urban Team (TUT), a specialized FCPD unit assigned to Tysons Corner Center. Davis referred to TUT as "16 full-time police officers that are assigned 24/7/365 to this location." As TUT supervisor 2nd Lt. William Arnest told WUSA9 last month, "We have officers there every day of the week. You'll see us in uniform and we have additional officers in plain clothes." In 2022, TUT made 787 total arrests at Tysons Corner Center.