By Nicholas BarberFeatures correspondent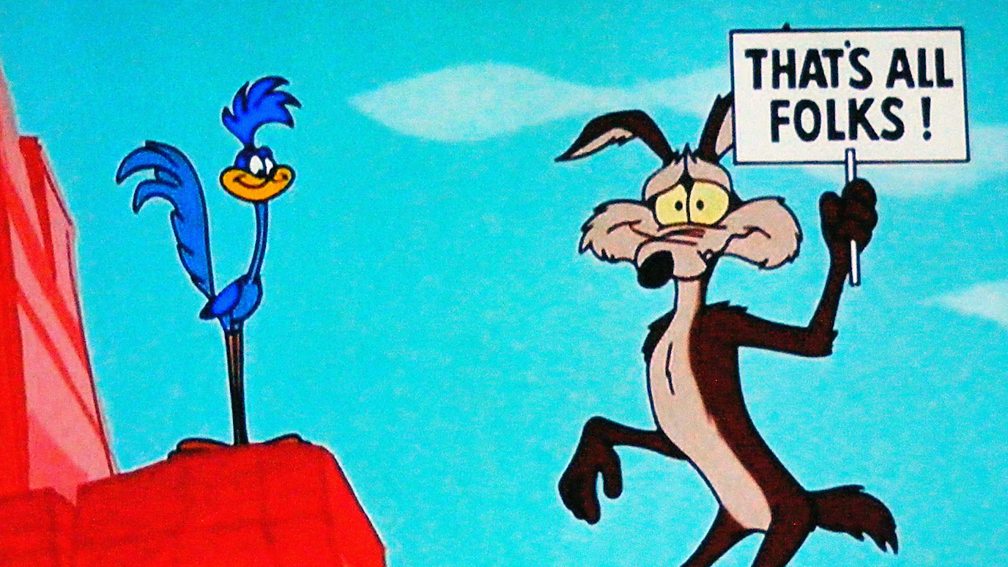 Alamy
Studio Warner Bros Discovery has announced it will no longer release the $70m family film, despite it being already completed. Nicholas Barber reports on a worrying new Hollywood trend.
It's the dream of every aspiring director. Not only are you hired to make a film, but you actually manage to see the project through, avoiding the obstacles and averting the disasters, until you have all the footage you need to complete your 90-minute masterpiece. And the nightmare of every aspiring director? To be told, after all those years of work, that audiences will never be allowed to see any of it.
That nightmare came true last week for Dave Green. He had directed Coyote vs Acme, a $70m live-action / animation combo starring John Cena and Will Arnett, in which Wile E Coyote from the Road Runner cartoons plots his revenge on the company that manufactures his faulty gadgets. According to reports, test audiences loved Green's family-friendly comedy, so you might assume, after months of writers' and actors' strikes, that Hollywood would be thrilled to release it. Instead, the studio behind the film, Warner Bros Discovery, announced on Thursday that Coyote vs Acme wouldn't be shown either in cinemas or on Warner's own streaming service, Max. "With the re-launch of Warner Bros Pictures Animation in June," went the official statement, "the studio has shifted its global strategy to focus on theatrical releases. With this new direction, we have made the difficult decision not to move forward with Coyote vs Acme."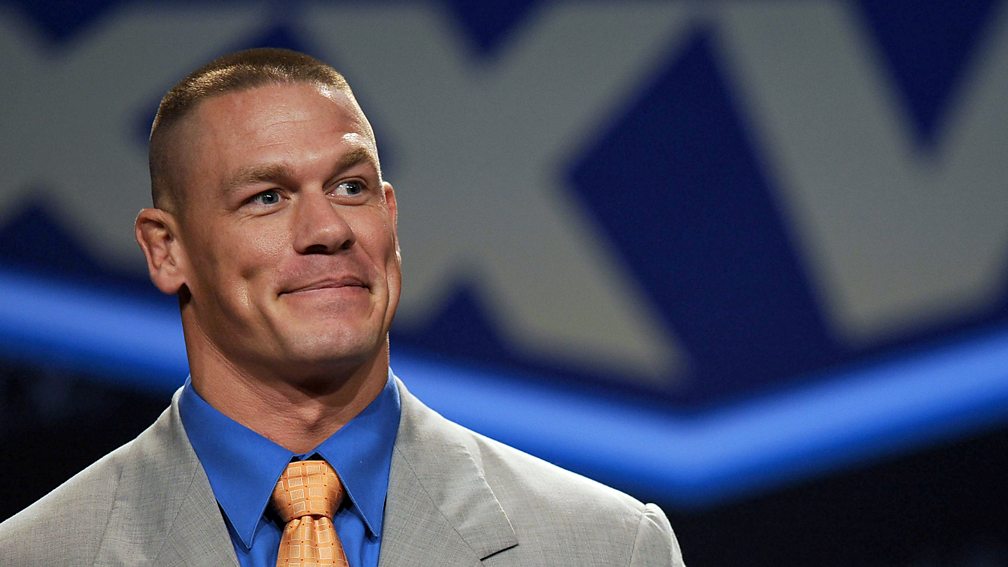 Alamy
John Cena was one of the stars of Coyote vs Acme, which was a live action/animation combo film in the style of Who Framed Roger Rabbit? (Credit: Alamy)
But why? There's nothing wrong with a studio changing direction, but if Coyote vs Acme was finished, why not release it, anyway? The answer, apparently, is that distributing and promoting a film adds so much to the overall cost that it is hard for it to make a profit. It can be cheaper for a studio to dismiss the film as a "tax write-down", and claw back millions of dollars. But the strategy is only legal if the film is never shown. Effectively, it has to cease to exist. Green has said that he is "beyond devastated". Still, there is some hope that Wile E Coyote will return to life, as he so often does. On Monday, it was reported that Warner would permit Green and his colleagues to shop the film around to other potential distributors. But other film-makers who have suffered a similar fate haven't been so lucky.
In April 2022, WarnerMedia merged with Discovery Inc to become Warner Bros Discovery, and since then the conglomerate's new CEO, David Zaslav, has been responsible for a swathe of controversial cost-cutting measures. The most astonishing of these came in August 2022, when the studio scrapped a $90m DC superhero blockbuster, Batgirl, that had already been shot. Leslie Grace starred as Gotham City's newest crime fighter, alongside Brendan Fraser as the villainous Firefly and Michael Keaton as Batman. But, despite that tantalising cast, the studio's top brass judged that the film was bound to flop, so they cut their losses. "We are saddened and shocked by the news," the directors, Adil El Arbi and Bilall Fallah, said on Instagram. "We still can't believe it."
Films, it seems, are no longer being seen as works of art – or even as pieces of entertainment. They are items on a balance sheet
Also last August, the same "difficult decision" was made about a $40m Scooby Doo cartoon, Scoob!: Holiday Haunt – again, after the film was more or less finished. "This is the thing that I have worked my whole career for, and it finally happened," the director, Dave Kurinsky, told Variety. "And then to not have it come out is, as you can imagine, incredibly disappointing."
Films, it seems, are no longer being seen as works of art – or even as pieces of entertainment. They are being seen as items on a balance sheet, minor details in a global corporate strategy, and small components in a portfolio of intellectual property. Peter Safran, the new co-chair of DC Studios (ie the section of Warner Bros Discovery that makes superhero films), defended the binning of Batgirl by saying that if the film had come out, "it would have hurt DC". The issue, then, wasn't the success or failure of Batgirl per se, but how it might have affected the DC brand in general.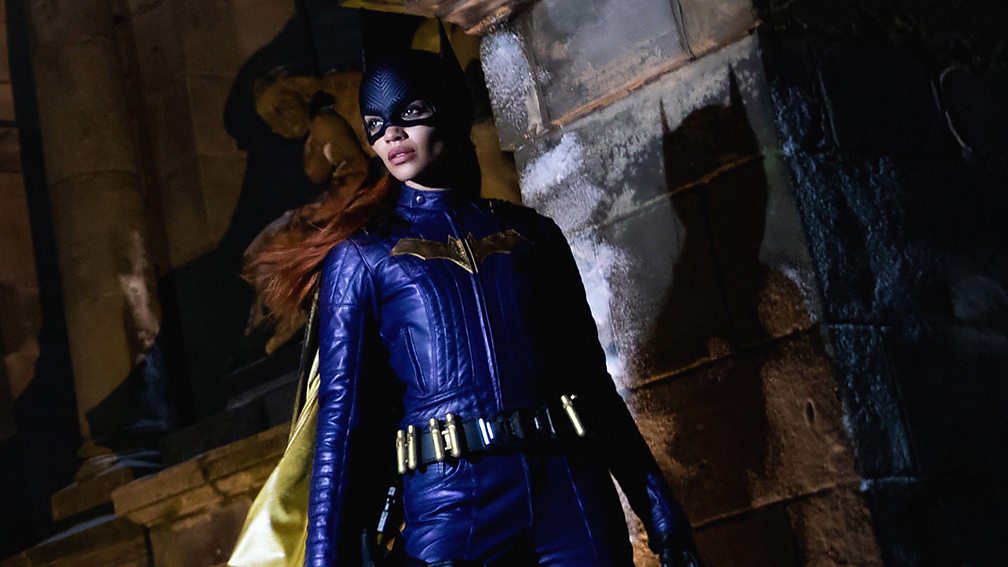 Alamy
Superhero blockbuster Batgirl was also scrapped by Warner Bros Discovery in 2022 (Credit: Alamy)
Still, perhaps Warner Bros Discovery should look more closely at its own brand, because it is becoming known as a studio with no respect for its employees' labours. "It doesn't engender trust among filmmakers and the studio," Brendan Fraser told Variety when Batgirl was shelved. Brian Duffield, the writer-director of recent science-fiction thriller No One Will Save You, went further in regards to Coyote vs Acme. "I have seen this movie and it is excellent," he said on X. "The people working at Warner Bros are anti-art and I hope multiple anvils drop on their heads." 
Several other writers and directors have denounced Warner for choosing short-term financial savings over the chance to share a new film with the world, and Anthony D'Alessandro, a Deadline reporter, condemned its treatment of Green's work as "another manoeuvre by the David Zaslav-run Warner Bros Discovery to kill movies". Ouch. When a studio is being talked about as killing movies rather than making them, then maybe it's time for a rethink. The cost of releasing Coyote vs Acme might have been high but, in terms of Warner's reputation, the cost of not releasing it could be higher.
If you would like to comment on this story or anything else you have seen on BBC Culture, head over to our Facebook page or message us on Twitter.
---